Benjamin Piatt 
The Certificate of European Studies and my study abroad internship at the European Parliament in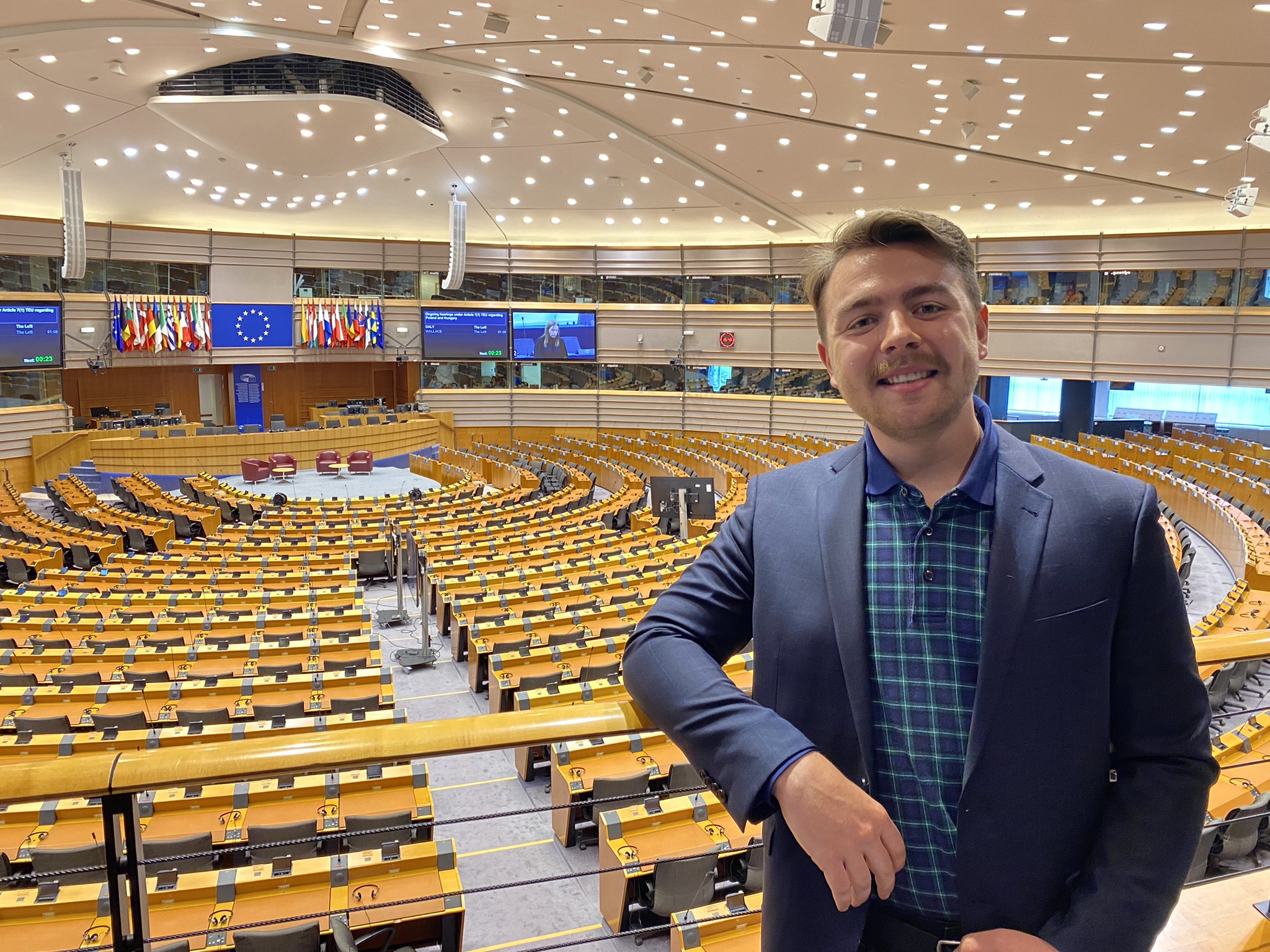 Belgiumfostered my passion for European affairs. After graduating from CUA in May 2021 with my certificate in European Studies, I was accepted into KU Leuven's selective Advanced Master in European Policies and Public Administration and returned to Belgium to continue my studies in a multinational program with colleagues from all over Europe. I am confident that CUA's European studies, politics, and modern languages departments gave me the foundation to succeed at KU Leuven, where I graduated with my Master's degree in July 2022. Now, I am working as an intern in the Eurobubble in Brussels on the topics of European energy and sustainability policy, where I am gaining an in-depth perspective on the European energy crisis and the EU's transition to renewable green energy.
Vincent Larach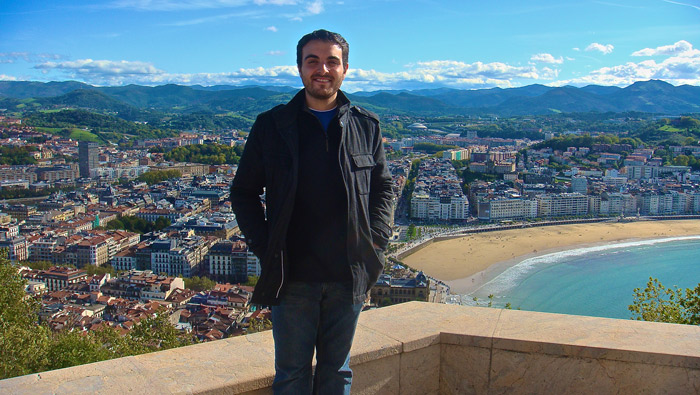 Like many students, my interest in European Studies began as a result of my experience studying abroad. During the fall semester of my junior year at Catholic University, I had the privilege of studying in Barcelona, Spain. This was an eye-opening experience that allowed me see the world from a new perspective. It made me understand the concrete importance of international relations, speaking foreign languages, and being open minded. While abroad I studied the fascinating intersection between the media and politics in Europe. Those four months in Barcelona proved to be only the preliminary foundation of my thirst to see and study the world from a different perspective.
Upon returning to the United States, I began searching for ways to further my international experience through my coursework and other work opportunities. When I found out about the European Studies Certificate Program, I immediately signed up. The program fit perfectly with my previous studies, and it allowed me to continue studying in an area that interested me. In fact, I only had to take two additional courses to fulfill the requirements.
I continued to gain international experience by working as the marketing assistant in the Office of Global Strategies at Catholic University. This position allowed me to share my study abroad experience with other students and encourage them to take advantage of the opportunity to go abroad. I was also able to learn the intricacies of all that is involved in sending students abroad.
During the spring semester of my senior year, I had the privilege of interning at the Embassy of Spain in Washington. Working in the education office, I learned the importance of international education exchange and how to work in the language and culture of another country.
After graduating from Catholic University, I knew that I wanted to gain additional international experience by living in Europe for an extended period of time. I chose to participate in a program created by the Spanish Ministry of Education to diversify and improve bilingual education in the nation's schools. As a Language and Culture Assistant in Madrid, I am working directly with teachers in a bilingual elementary school to craft lessons that demystify American culture and make learning English entertaining. My daily interactions with students and teachers continue to inspire and motivate me to view the world through the perspective of others.