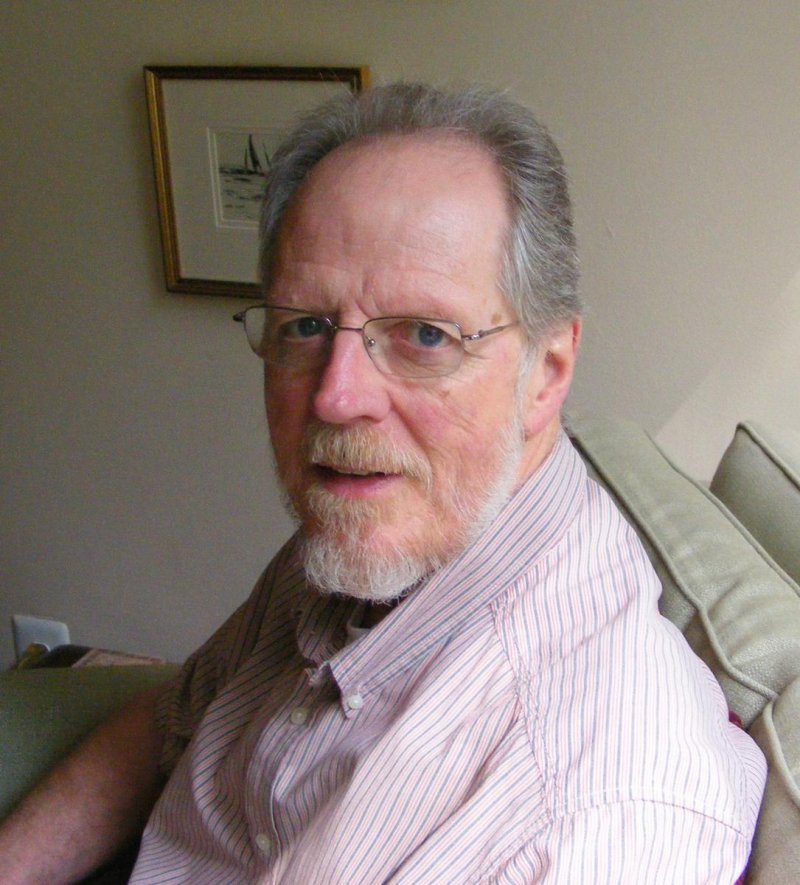 PHILIP ROUSSEAU
Andrew W. Mellon Distinguished Professor of Early Christian Studies, 2001-2019
Personal University email: rousseau@cua.edu 
General Field of Interest
I am an historian of the Later Roman Empire - roughly the period between Marcus Aurelius and Muhammad (including, therefore, the earliest periods of both Byzantine and early medieval European history): the later second to the earlier seventh century (although my work has focused largely on the latter end of that spectrum). I appreciate how this late Roman period sits within the so-called 'first millennium', in relation to both its roots and its subsequent influence.  I specialize in the religious history of late Roman society, studying chiefly its Christian and specifically Patristic manifestations, but with due reference to both Jewish and pagan literature and practice. I have a particular interest in ascetic culture - again, chiefly in its Christian forms, but taking into account also its Jewish and pagan analogues. I examine the interplay between theological reflection and historical circumstance, attending especially to modes of dissemination and the motives behind them - in homilies and letters, for example, as well as in exegetical commentaries and more formal treatises. I have begun, more recently, to assess in greater detail how later peoples, down to modern times, have regarded this early Christian period.
Short Academic Biography
1959-1962 Licentiate in Philosophy at Heythrop College.
1962-1965 B.A. in Modern History at Campion Hall, Oxford.
1965-1968 Lay missionary teaching in a Zambian high school.
1968-1972 D.Phil. in the History Faculty, Oxford, under the supervision of Peter Brown, having been appointed a Graduate Scholar at Wolfson College.
1972-1998 Lecturer/Senior Lecturer/Associate Professor of History at the University of Auckland, New Zealand.
1981-1982 Fellow, Dumbarton Oaks.
1985 Visiting Professor, University of California, Berkeley.
1990 Honorary Research and Teaching Fellow, University of Exeter, England.
1990 Member, Institute for Advanced Study, Princeton.
1995 Visiting Scholar, Wolfson College, Oxford.
1996 Bye Fellow, Robinson College, Cambridge.
1998 Visiting Professor of Early Christian Studies at The Catholic University of America in Washington, DC.
2001-2019 Andrew W. Mellon Distinguished Professor of Early Christian Studies at The Catholic University of America.
2003 Distinguished Scholar, Senter for Høyere Studier, Norwegian Academy of Science and Letters.
2010 Visiting Scholar, Center for Medieval and Renaissance Studies, University of California, Los Angeles, followed by a lecture tour of other University of California campuses (Santa Barbara, Berkeley, and Davis).
2013-2016 Honorary Professor of the Australian Catholic University (Centre for Early Christian Studies, Faculties of Theology and Philosophy).
2001-2015 Director of Catholic's Center for the Study of Early Christianity.
2013 I was presented with a Festschrift recognizing forty years of research and publication in the field of late antique asceticism: Ascetic Culture: Essays in Honor of Philip Rousseau, edited by Blake Leyerle and Robin Darling Young (University of Notre Dame Press). The book contains exciting essays by the Editors and by Virginia Burrus, Daniel Caner, Catherine Chin, Malcolm Choat, Elizabeth Clark, Susanna Elm, Georgia Frank, James Goehring, Joel Kalvesmaki, Patricia Cox Miller, Claudia Rapp, Samuel Rubenson, and Janet Timbie.
Teaching
As of December 2019, I have retired both from teaching and from my position as Mellon Professor.
Graduate Students
On this page (click "Graduate Students" above), you will find information about some of my present and immediate past students, their progress within the Center's program or other programs, their publications and conference activities, and (where I know it) their place of employment.
Current Research
For fuller details, click on the heading above.
Recent Publications
"Hagiography and Displacement: City Readers, Desert Scenes," in Thea S. Thorsen and Stephen Harrison (eds), The Dynamics of Ancient Prose: Biographic, Novelistic, Apologetic (Berlin: Walter de Gruyter, 2018), pp. 145-59.
"Gregory's Kings, the Theatre of the 'Modern,' and the Endurance of Romanitas," in Jamie Kreiner and Helmut Reimitz (eds), Motions of Late Antiquity: Essays on Religion, Politics, and Society in Honour of Peter Brown (Turnhout: Brepols, 2016), pp. 209-229.
"Can 'Late Antiquity' Be Saved?" in Ellen Muehlberger (ed.), "Late Antiquity and the New Humanities," Marginalia, LA Review of Books, http://marginalia.lareviewofbooks.org/can-late-antiquity-be-saved-by-philip-rousseau (2015).
"Jerome as Priest, Exegete and 'Man of the Church'," in Geoffrey D. Dunn and Wendy Mayer (eds), Christians Shaping Identity from the Roman Empire to Byzantium: Studies Inspired by Pauline Allen (Leiden: Brill, 2015), pp. 186-207.
"Homily and Exegesis in the Patristic Age: Comparisons of Purpose and Effect," in Alberto J. Quiroga Puertas (ed.), The Purpose of Rhetoric in Late Antiquity: From Performance to Exegesis (Tübingen: Mohr Siebeck, 2013), pp. 11-29.
Forthcoming Publications
(With Albrecht Diem) "Monastic Rules (4th-9th Centuries)," in Alison Beach and Isabelle Cochelin (eds), The Cambridge History of Medieval Monasticism in the Latin World (Cambridge University Press).
Ed. (with Janet Timbie) The Christian Moses: From Philo to the Qur'an (Washington, DC: The Catholic University of America Press).
Fuller Contact Details
Philip Rousseau. M.A., D.Phil., F.R.Hist.S.
211C McMahon Hall
The Catholic University of America
Washington, DC 20064 Email: rousseau@cua.edu.