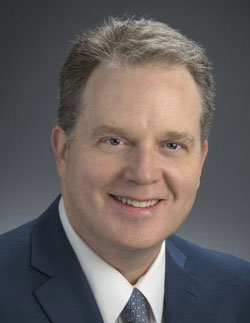 Welcome to the School of Arts and Sciences at the Catholic University of America!  
Our School is distinctive. We offer all the advantages of a global research university located in the heart of our nation's capital. At the same time, our students benefit from the personal education that's characteristic of a small liberal arts college.  
The largest and most diverse of the University's twelve schools, the School of Arts and Sciences has 140 faculty members, more than 1400 undergraduate and 450 graduate students. It is comprised of 17 academic departments, 8 interdisciplinary programs, and offers 45 undergraduate majors, 56 master's and doctoral degree programs.  
We educate the whole person – mind, body, and spirit. Our students are seekers who get results.  They treat their education as a proving ground for leadership and success. They are also eager to learn outside the classroom, whether they are studying abroad, engaging in independent research, or pursuing internships on Capitol Hill.
Our alumni have achieved success in a diverse range of fields. They are leaders in government, law, finance, education, medicine, scientific research, media, and much more. Our alumni community shows how a liberal arts education is an invaluable way of finding both a fulfilling career and a meaningful life.
In the School of Arts and Sciences you will discover yourself and your gifts. You will be challenged by life-changing encounters with nationally prominent faculty, meet life-long friends, and take advantage of an alumni network that is 83,000 strong. You will encounter the best of everything we have to offer and through that encounter you will discover the best in yourself. We invite you to join our community of students, scholars, and alumni and receive the kind of education that will allow you to serve your communities, our nation, and the world. 

Thomas W. Smith, Ph.D.
Dean of the School of Arts and Sciences