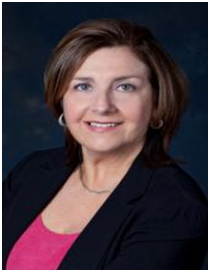 Mary Riggs Cohen, Ph.D., received her doctoral training in clinical psychology at The Catholic University of America and her postdoctoral family therapy training at the Philadelphia Child Guidance Center. Dr. Cohen is a licensed psychologist in New York and Pennsylvania. She has 36 years of experience working with children, adolescents, adults and families and has specialized in the diagnosis and treatment of autism spectrum disorders for 20 years.
As Clinical Director of the Social Learning Disorders Program at the University of Pennsylvania Psychiatry Department, she developed the Social Skills Seminar for young adults on the autism spectrum. The program has been taught at Penn and at various locations in the Philadelphia metropolitan area and in New York City. She is the author of Social Literacy: A Social Skills Seminar for Young Adults with ASDs, NLDs and Social Anxiety. Dr. Cohen was the Director of the Center for Teaching and Research in Autism at Pace University for three years and is an Associate Professor of Psychology.
She is a frequent presenter at autism conferences and provides professional continuing education workshops on a variety of topics related to autism diagnosis and treatment. She is currently Director at Autism Spectrum Diagnostics and Consulting in Doylestown, Pennsylvania. Dr. Cohen consults with attorneys on issues regarding autism spectrum disorders and internet crime and has been doing forensic evaluations of incarcerated autism spectrum disorder individuals and providing expert testimony since 2009.