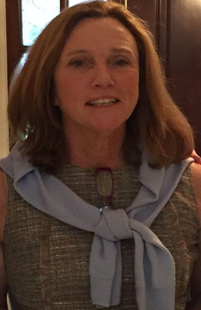 Dr. Maryrose McInerney is an associate professor in the audiology program at Montclair State University (MSU), New Jersey.  She is the Chief Executive Officer of Hackensack Audiology and Hearing Associates, LLC. Dr. McInerney's research interests include quality-of-life issues of the hearing impaired and outcome measures for audiological diagnostic and rehabilitative services. She is the author of numerous articles and book chapters, and is a frequent presenter on universal newborn hearing screening and aural rehabilitation. She has practiced audiology in New Jersey for the past 40 years. During her time as director of the audiology department at the Hackensack Medical Center, she established one of the first Early Hearing Detection and Intervention Programs in the state of New Jersey. She serves as the chairperson of the New Jersey Hearing Evaluation Council, appointed by the New Jersey Commissioner of Health in 2012. 
Dr. McInerney received her B.A. in 1978 in communication science and disorders from The Catholic University of America, Dr. McInerney received her master's degree in audiology from Western Michigan University in 1979. She completed her clinical fellowship year at John Hopkins Medical School, and earned her Ph.D. in hearing science from the City University of New York Graduate Center in 2002.  
Dr. McInerney serves on the Board of Directors for Eva's Village, a non-profit social service organization with a mission to provide care and support for people who are struggling with poverty, hunger, homelessness, and addiction in Paterson, New Jersey, the healthcare committee of the New Jersey Coalition Against Human Trafficking, the development committee of The Center for Hope and Safety, and the advisory committee of Woman Philanthropy United.   
Her greatest joy is being the proud mother of three daughters and three grandchildren.