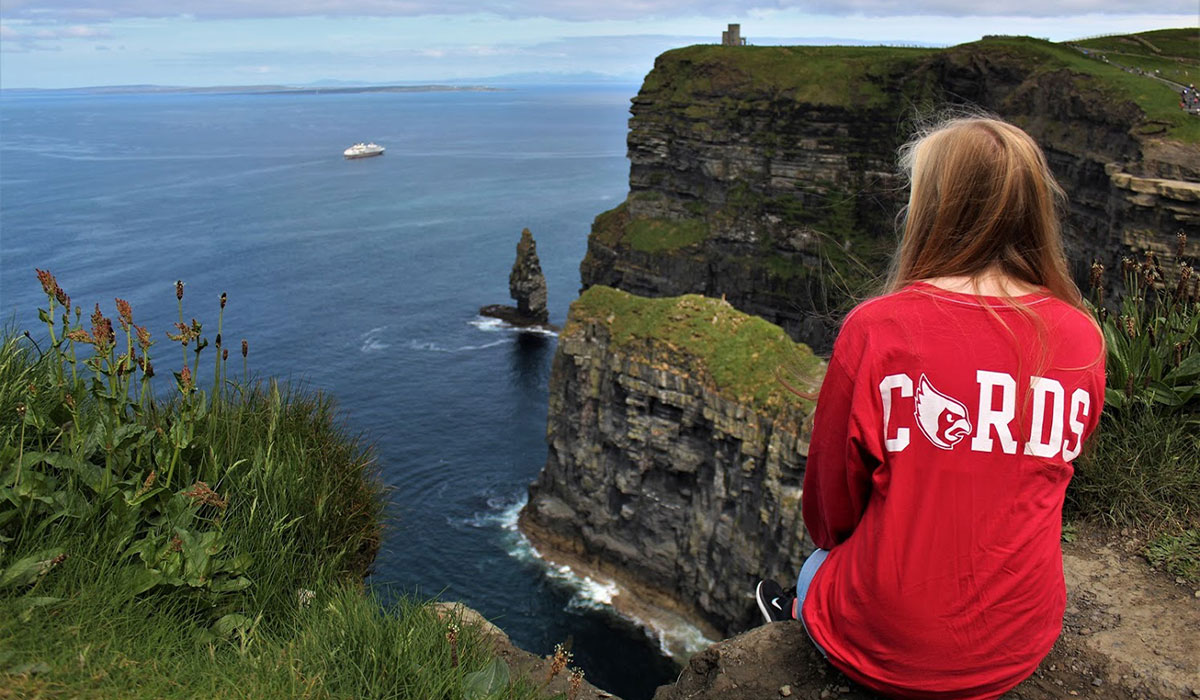 Catholic University is pleased to offer a Certificate in Irish Studies. This certificate is open to all enrolled undergraduate students at Catholic University. As structured, it supplements a student's general course of study in a major area of concentration. However, unlike a minor concentration, which confines student interest to a single academic discipline, those enrolled in the Irish Studies Certificate take classes in a variety of subjects, examining the languages and culture of Ireland from a variety of scholarly perspectives and methods of inquiry.
At the core of the certificate program there is a deep commitment to instruction in the Irish language. Learning Irish Gaelic is an indispensable part of our program of study. Students who complete the certificate emerge knowledgeable in the complex cultural and linguistic history of Irish society. They acquire beginner's proficiency in the Irish language, and they are immersed first-hand in Irish culture, often through study abroad or through an appropriate internship with an Irish focus. Students enroll in two gateway courses designed to serve as an introduction to the literature, culture, politics, and history of Ireland, past and present. They take an additional four courses from two or more different departments on campus. At least two of these elective courses must be taken from departments outside their major area of concentration.
The certificate program complements a major area of study in the humanities or social sciences. It helps prepare undergraduates for further employment in positions requiring comprehensive understanding of a European culture, history, and politics. The certificate courses also prepare students for graduate study in a number of related disciplines, such as literature, history, law, politics, sociology, art, and international business, both in the U.S. and abroad.