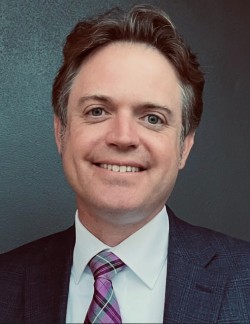 President/CEO, National Catholic Educational Association
Lincoln Snyder has served as President and CEO of the National Catholic Educational Association (NCEA) since July 2021. NCEA is the largest, private professional education association in the world, with membership including nearly 140,000 educators serving 1.6 million students in PK-12 Catholic schools.
Lincoln previously served for over six years as Executive Director of Catholic Schools in the Diocese of Sacramento. During his time there, Lincoln oversaw the full implementation of a unified governance model under lay boards for the elementary schools of the diocese, and received NCEA's Lead. Learn. Proclaim. award for the diocese's response to the Camp Fire. Prior to his work for the diocese, Lincoln worked as a teacher, board member, and board chair for the De La Salle Christian Brothers, with whom he also completed leadership, board, and lay partner formation. 
In addition to his work in education, Lincoln worked in international business for Can Pack SA in Krakow, Poland, and the Middle East; and in commercial property management and development as Vice President of Snyder Commercial Real Estate.
A California native, Lincoln is a graduate of Christian Brothers High School, Sacramento; the Georgetown University School of Foreign Service, where he earned a B.S. in International Politics, with a minor in German; and St. Mary's University of Minnesota, where he earned an M.A. in Lasallian Leadership in conjunction with the Buttimer Institute of Lasallian Studies.