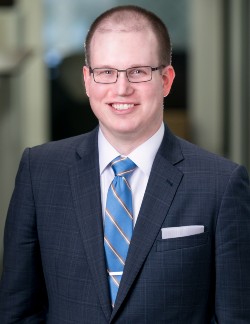 Executive Director, Altum Fund
Anthony Pienta is executive director of the Altum Fund, a family foundation based in Chicago. Previously, Mr. Pienta served for ten years in various roles at The Philanthropy Roundtable in Washington, D.C., where he offered donors across the country counsel as they considered investments in blended and personalized learning, public and private school choice, talent development, and innovations in education delivery. He organized dozens of meetings in cities across America showcasing excellence in education philanthropy and exposing donors to thought leaders and content experts who are leading the way in education reform. Mr. Pienta has made an indelible mark in Catholic education through his contribution to the guidebook, Catholic School Renaissance, and leadership of the Catholic School Philanthropy Working Group, which has mobilized a growing group of donors who are committed to creating a renewal in Catholic education.
Mr. Pienta earned bachelor's degrees in philosophy, theology, and business from Franciscan University of Steubenville. He and his wife Debbie are blessed with six children and are currently renovating a farmhouse on 13 acres of Indiana's countryside.