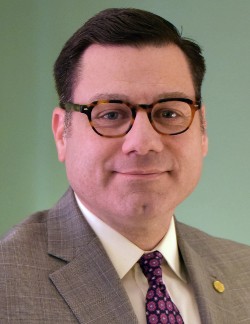 President, Catholic Education Partners
Shawn Peterson is President for Catholic Education Partners, a national Catholic nonprofit whose mission is to serve the Catholic community by advancing policy that empowers families and children to enjoy the benefits of a Catholic education. Before joining the staff at Catholic Education Partners, Shawn served as Associate Director for Public Policy with the Minnesota Catholic Conference. Prior to that he spent two decades working on numerous legislative and policy issues, including parental choice in education. During that time he was president of his own government relations firm and worked in state government serving in the administrations of two governors, and as senior staff in the state legislature.
Shawn is a member of the Knights of Columbus, as well as an American Enterprise Institute Leadership Network member. He served two terms on the United States Conference of Catholic Bishops Federal Assistance Advisory Commission and currently sits on the St. Croix Preparatory Academy Foundation Board, and the Minnesota Department of Education Non-Public Education Council.  
Shawn holds a degree from Hamline University in International Relations and Russian Area Studies, and is a graduate of the Archbishop Harry J. Flynn Catechetical Institute. He resides in Stillwater, Minnesota with his wife and three children, and is a member of the Parish of St. Michael.