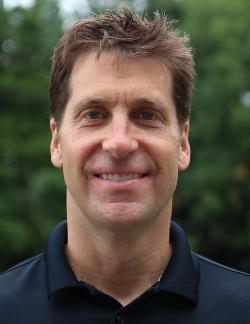 President, Ortner Family Foundation
Michael Ortner is the Chairman of Cana Academy, a nonprofit that helps humanities teachers more effectively teach their students to read the Great Books, write about them in analytical essays, and discuss them in Socratic seminars. Mr. Ortner was the cofounder and CEO of Capterra, an award winning technology company sold to Gartner in 2015. He currently advises startups and engages in philanthropy for schools. 
He has a business degree from Georgetown University and a philosophy degree from the University of London. He sits on several boards including Cana Academy, Religious Freedom Institute, Catholic Education Partners, St. Jerome Institute, Classic Learning Test (CLT), and A Simple House. He is also an investor in Koin and GoodSeeker.
Originally from Malvern, Pennsylvania, Mike lives in McLean, Virginia, with his wife Liz and their six children. Through the Ortner Family Foundation, Mike and Liz serve the Catholic Church, the classical/liberal education movement, and other endeavors that lead to human flourishing.