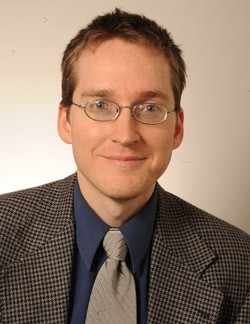 Associate Professor and Director of Undergraduate Studies in English, The Catholic University of America
Dr. Gibbons joined the faculty at Catholic University in 2009 and serves as an Associate Professor and the Director of Undergraduate Studies for the English Department. His research interests include Renaissance/Early Modern Literature, Religion and Literature, Philosophy and Literature, Aesthetics, and Liturgy. Dr. Gibbons completed his M.A. (2001) and Ph.D. (2008) at the University of Wisconsin-Madison and his B.A. in English at the University of Dallas.
His scholarly writing and reviews have appeared in SEL, Studies in Philology, TSLL, Religion and Literature, and The Upstart Crow. His first book, Conflicts of Devotion: Liturgical Poetics in Sixteenth and Seventeenth-Century England (U of Notre Dame Press, 2017) focuses on literary engagements with divided spiritual community in Elizabethan and Jacobean England, with special focus on the Book of Common Prayer and the lyric poetry of Edmund Spenser, Robert Southwell, John Donne, George Herbert, and Richard Crashaw. He is currently writing a book-length study of Shakespeare's struggle with Augustinian theology. Dr. Gibbons' work has been recognized and supported by various fellowships and awards, including the Charlotte W. Newcombe fellowship for research in Religion and Ethics in 2008.
He was instrumental in beginning the Montessori program at St. Jerome Academy in Hyattsville, Maryland, and serves on the curriculum committee and board of directors for St. Jerome Institute in Washington, D.C.