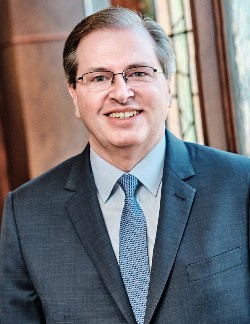 Secretary for Education and Superintendent of Catholic Schools, Archdiocese of Boston
Thomas W. Carroll is Superintendent of Schools for the Archdiocese of Boston. A Catholic convert, Carroll has led Boston's Catholic schools since 2019. Carroll oversees 101 schools serving more than 32,000 students and a faculty and staff of more than 4,000. Carroll also is the founder of Lumen Verum Academy, a new blended learning academy focused on partnering with parents to ensure their children retain and deepen their faith. 
Among his priorities, Carroll has worked to strengthen the Catholic identity of the Archdiocese's schools, driven a record increase in enrollment, and enhanced transparency and accountability.  Carroll also has prioritized the recruitment of devout practicing Catholics for leadership, teaching, and support positions.