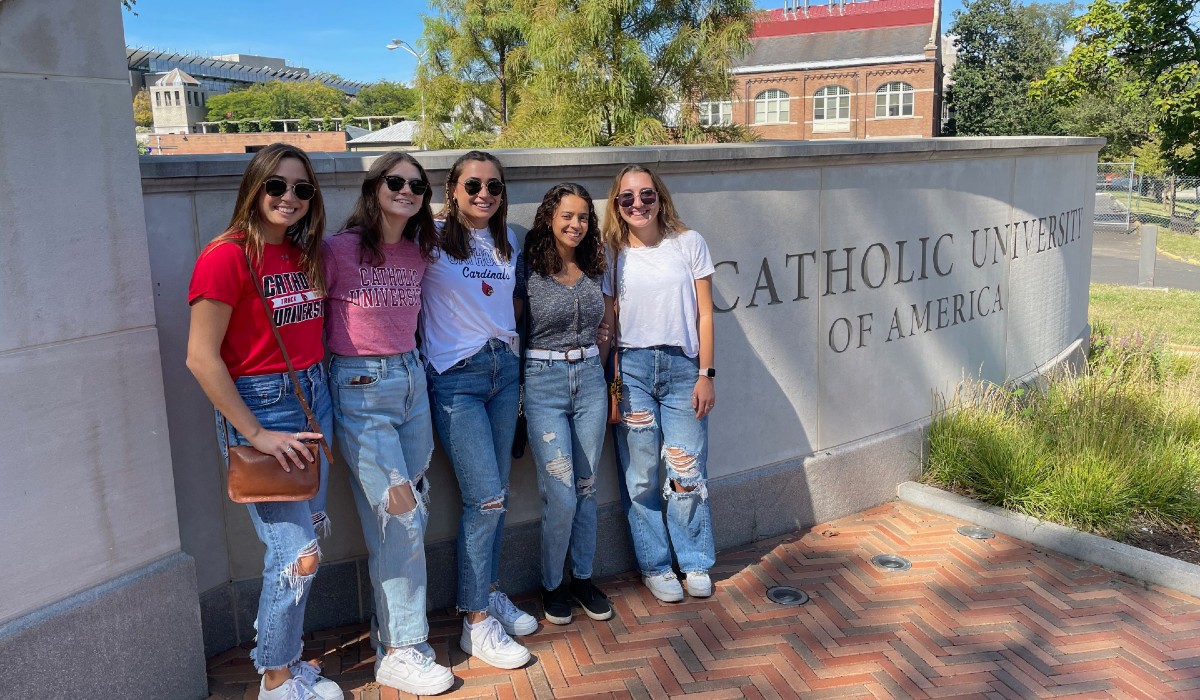 Mary McMahon, Catholic '22, is a Psychology major from Rockville Centre, NY. After graduation, she'll be pursuing a degree in Mental Health Counseling at SUNY Old Westbury.
Briefly describe your new opportunity.
"I will be joining a small cohort of students to learn about the field of mental health counseling in order to earn my masters degree and one day become a licensed mental health counselor."
How did your Catholic University education help you find this path?
"My psychology courses allowed me to learn about different fields of psychology and discover that mental health counseling was the best fit for me. Being a part of Dr. Rich's Child Cognition, Affect, and Behavior laboratory gave me the opportunity to see first-hand how impactful therapy can be. Both my professors and my advisors were very helpful with guiding me through courses and career planning."
What activities were you involved in during undergrad?
"I was the treasurer of Gaels and was a part of the choreography team for the Celtic Cardinals Irish Dance Team. I also was the secretary of Psi Chi as well as a member of Pi Gamma Mu and Phi Beta Kappa. I participated in Habitat for Humanity and was a part of the Child Cognition, Affect, and Behavior laboratory."
What were some highlights of your time at Catholic University?
"One of my favorite memories from Catholic University was going on a Habitat for Humanity trip to Colorado. I really enjoyed building houses and getting to know my fellow CUA peers. I also enjoyed going to on campus events and exploring the city with friends.
"
What advice do you have for students during their post-grad search? 
"Be open to new opportunities! You never know what job or school will be best for you, so be sure to explore your options and stay optimistic about the process."