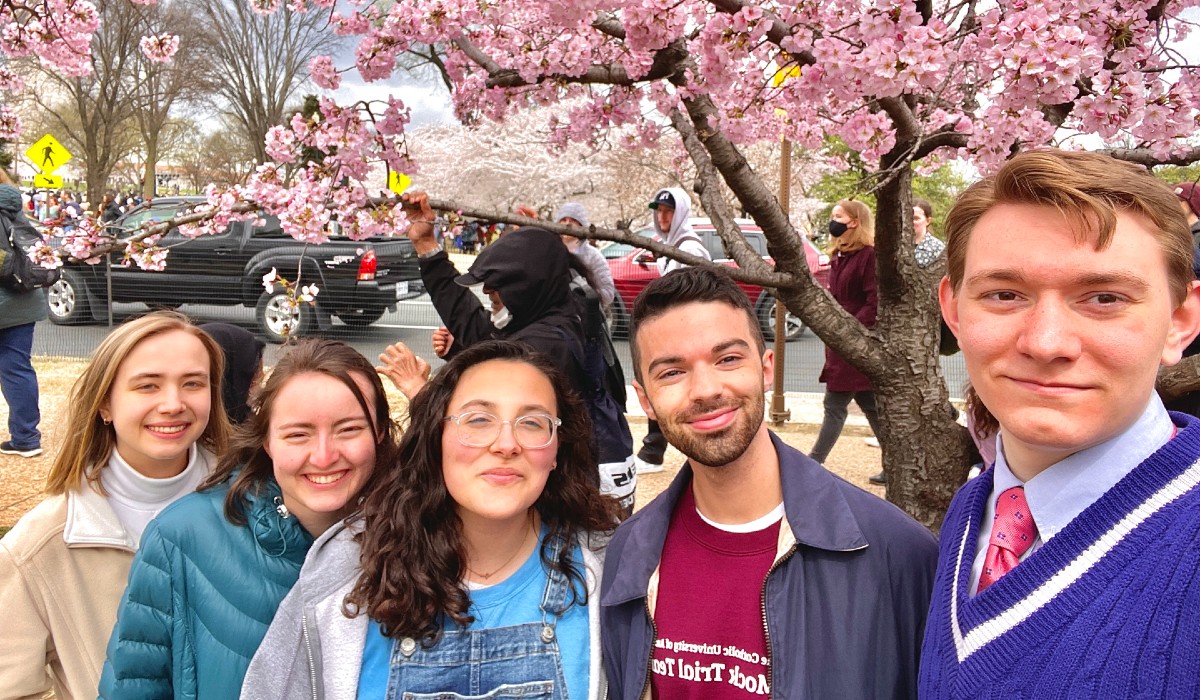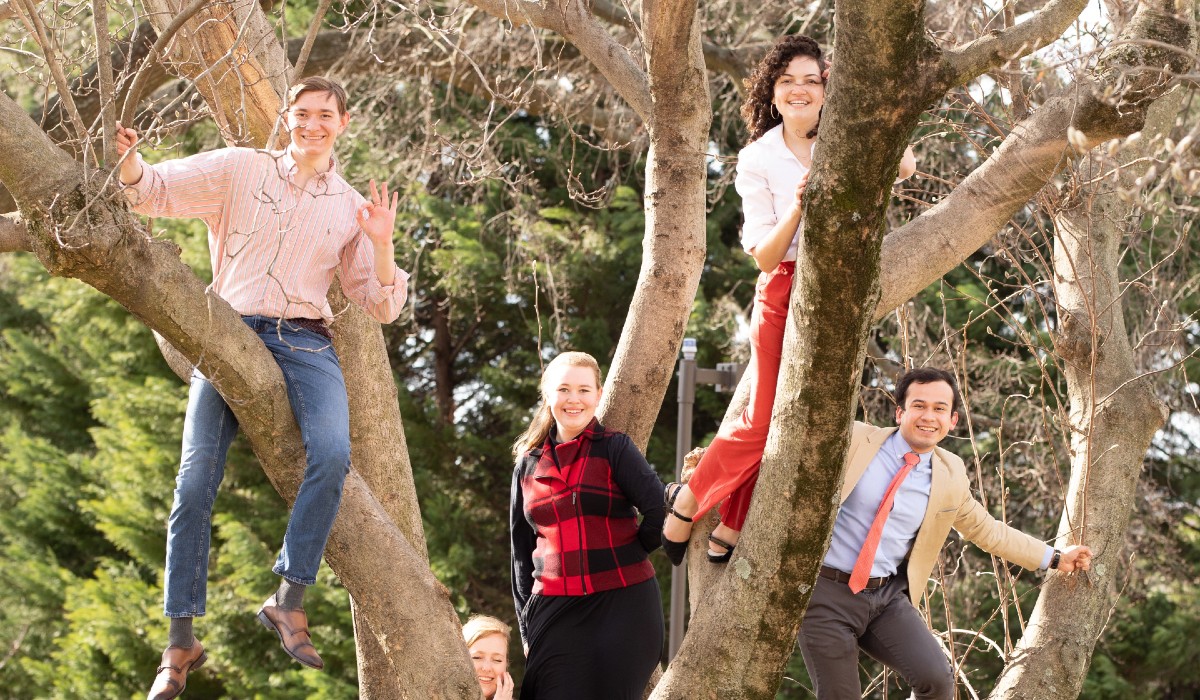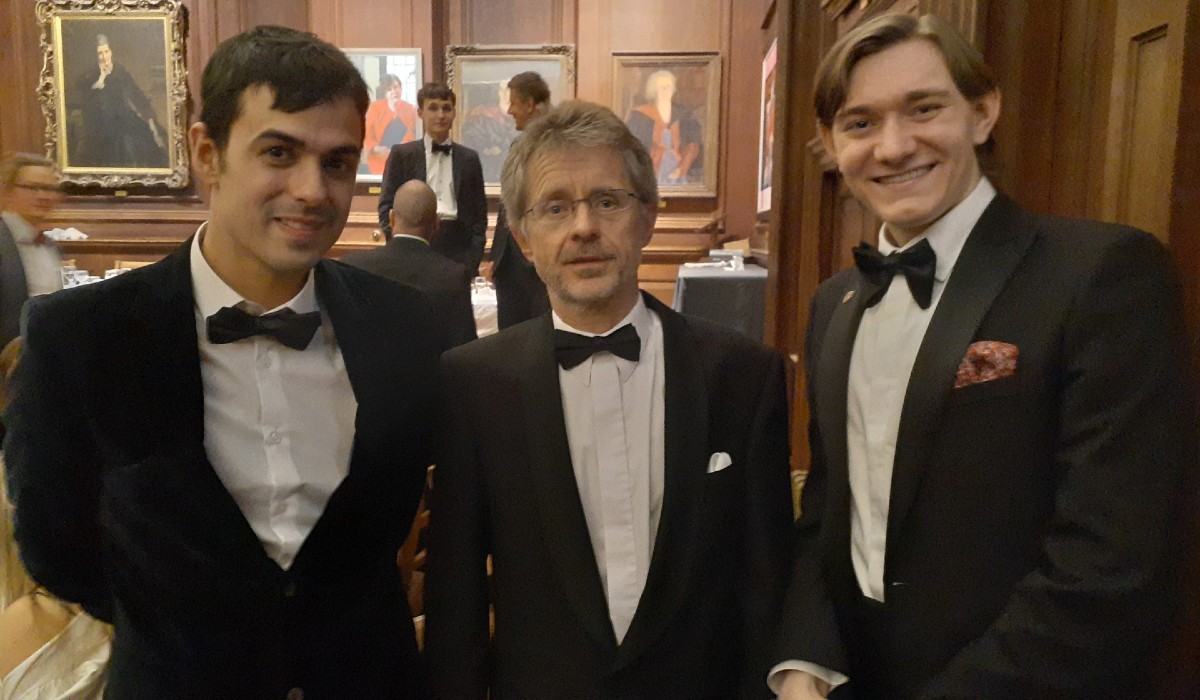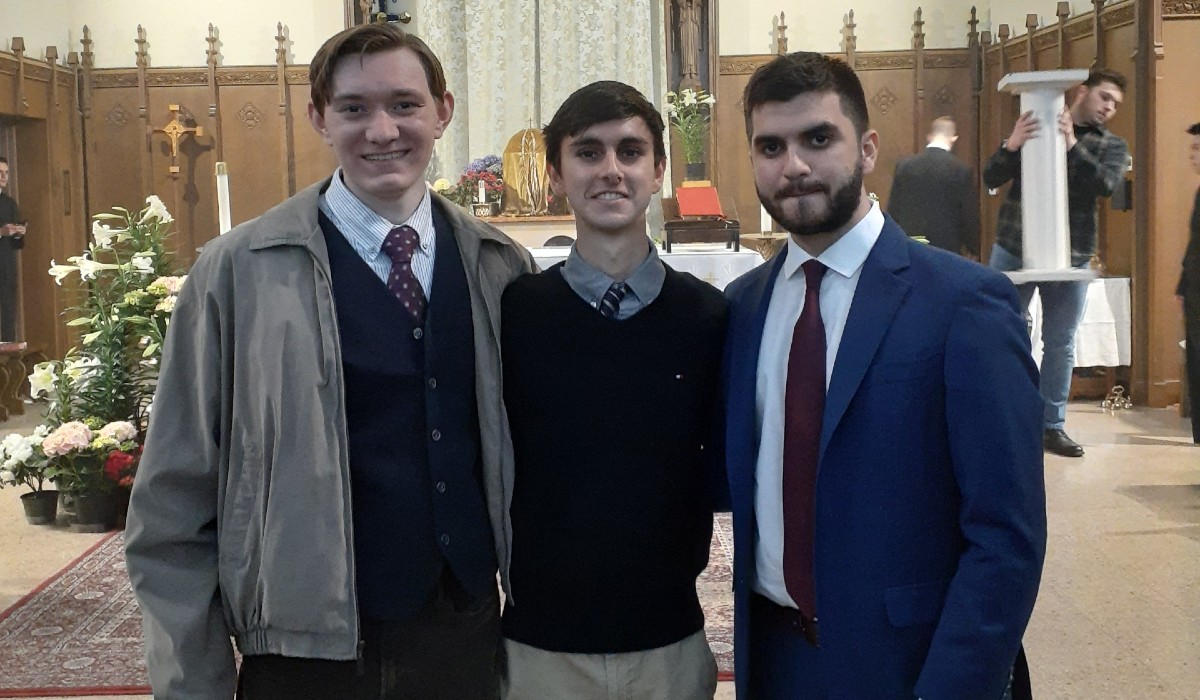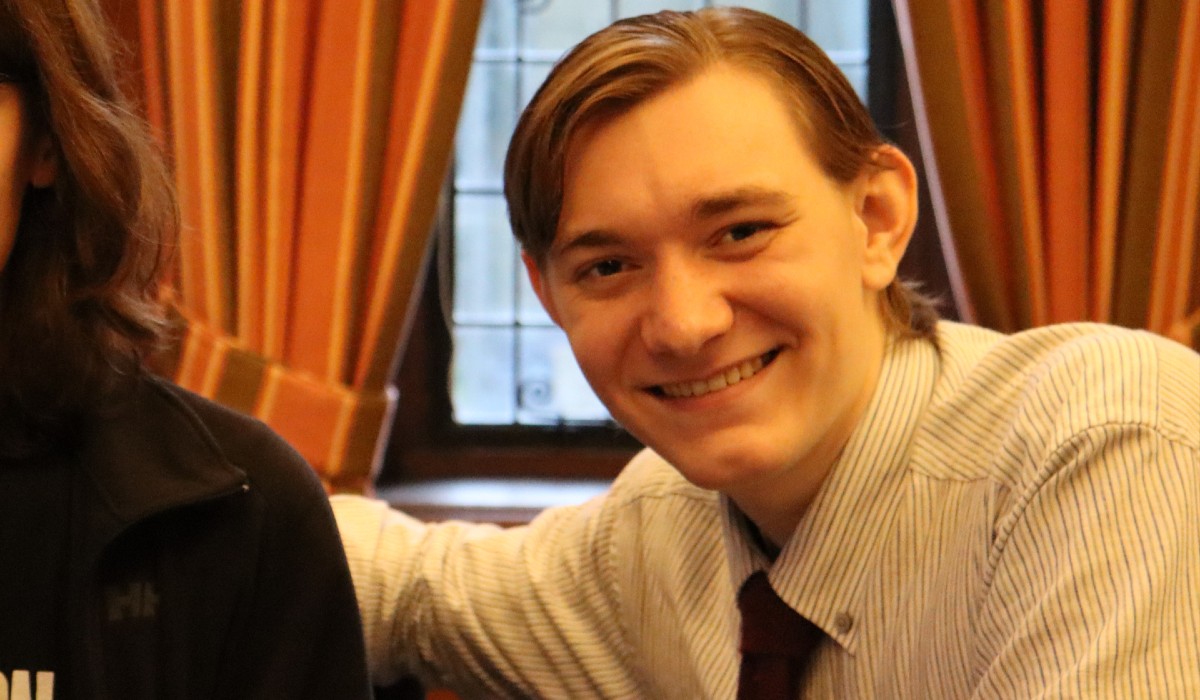 Drew William Forthman, Catholic '22, is a Medieval and Byzantine Studies major from Bel Air, MD. After graduation, he'll be pursuing his Master's in Medieval History at the University of Cambridge.
Briefly describe your new post-grad opportunity.
"I will be attending the University of Cambridge for a year-long graduate program to receive an MPhil in Medieval History. The program consists of intensive training in manuscripts, medieval Latin, and historiography, and culminates in a dissertation. This will be perfect preparation to begin a career as a Medievalist. My research will center on the historical chronicles of the medieval crusading group, the Teutonic Order, examining those texts' role in shaping political, religious, and ethnic identity and characterization."
How did your Catholic University education help you find this path?
"Catholic University's rigorous Honors Program focused on honing students' research skills, critical thinking, and inquisitive aptitude definitely set me in the right direction for a scholarly future. The Medieval & Byzantine Studies program is one of the only of its kind in the United States, and is a welcoming, yet high-level, curriculum. The program is what made me choose Catholic University in the first place, and I am glad I did so!
All of my professors have expanded my knowledge, prepared me for graduate studies, and supported me through all the struggles of undergraduate life. My advisor, Dr. Paxton, constantly challenged me to see new perspectives and to hone my research skills, while guiding me through the process of crafting a thesis and participating in serious medieval scholarship. This was invaluable for my successful application to Cambridge!"
What activities were you involved in during undergrad?
"I was a part of the Honors Program, the University's Medieval Society, German Club, College Republicans, and a good amount of pro-life and ministry activities. I was a copy editor for Inventio and member of Phi Alpha Theta, the national history honor society. I completed a history internship for credit working as the Editorial Intern of Speculum: A Journal of Medieval Studies, which is Edited by our own Dr. Jansen. I was also very involved in the community at Oxford during my semester abroad there in 2021, as Choral Clerk for Hertford College, Oxmas Representative at Oriel College, Second Bass in the Oxford Bach Choir, member of the German Society, Japanese Society, Russian Society, Czech & Slovak Society, and visiting reader at the Canterbury Institute."
What were some highlights of your time at Catholic University?
"As a transfer student, I sadly did not get to make memories at Catholic University before the pandemic began. But, in the time I have been on campus, I made the most of it, and it's been wonderful to meet many great people, have superb discussions with my professors, and take full advantage of the Mullen Library's stacks. My internship with Speculum was a very important opportunity which really set me up for success. Outings to all of DC's museums and sights, good restaurants, and interesting people are definitely perks!
I was able to participate in two undergraduate research conferences during my senior year, one hosted by the University of Dallas, and one hosted by James Madison University. Both were great experiences in which I could present my proud research into medieval literature, connect with similar students, practice preparing a presentation, and travelling on behalf of the University.
I'm definitely most grateful for the opportunity to study abroad at Oxford and represent Catholic University in the UK, made possible by the Honors Program and CUAbroad office. This was certainly a life-changing experience, and helped me figure out my postgrad goals.
Not least of all, the faith community at CUA was a huge part of my time and a constant comfort. Especially, interacting with so many different Catholic rites and cultures was amazing, I got to spend a lot of quality time with Maronites, Oriental Catholics, Byzantines, Ruthenians, and Tridentines."
What advice do you have for students during their post-grad search? 
"First, definitely don't be afraid of applying to international universities and programs, those are equally achievable as opportunities in the US. Second, use all the support available to you at Catholic University, there is a lot of it and there are many people ready and happy to help you every step of the way (especially your major advisor and your honors/career advisor!).
Finally, if you are passionate about a subject and really want to pursue it, then don't hold yourself back. Working on something you're passionate about is the best rule for success, and the rigors of graduate school are no exception!"