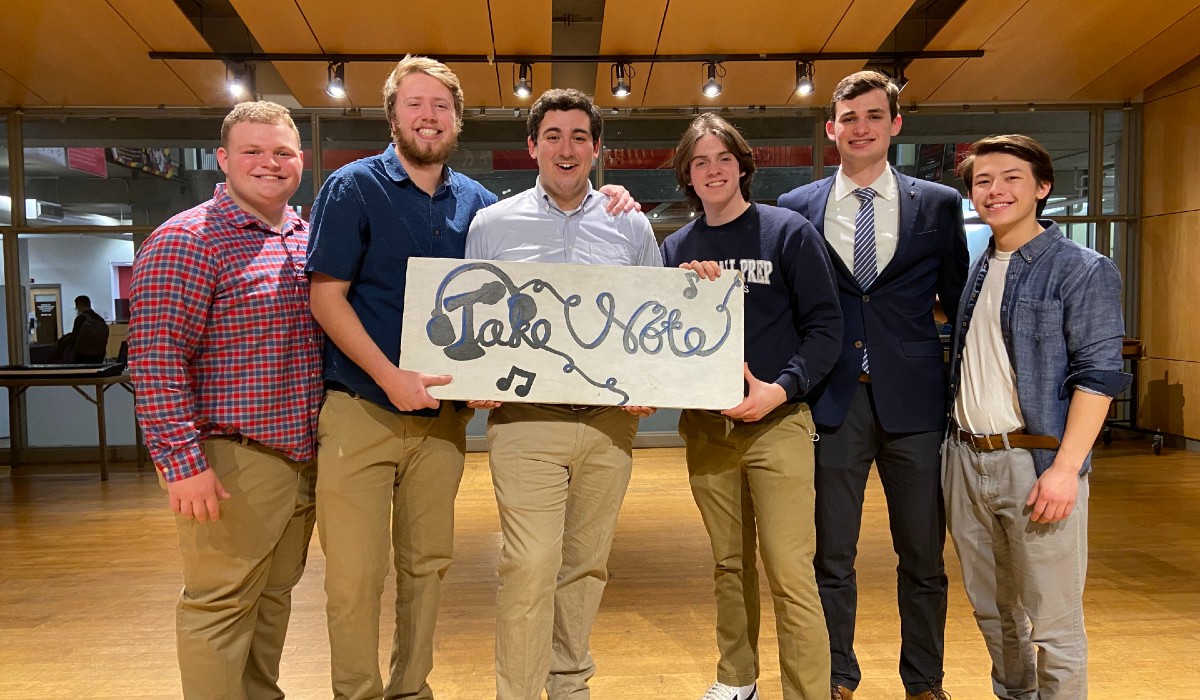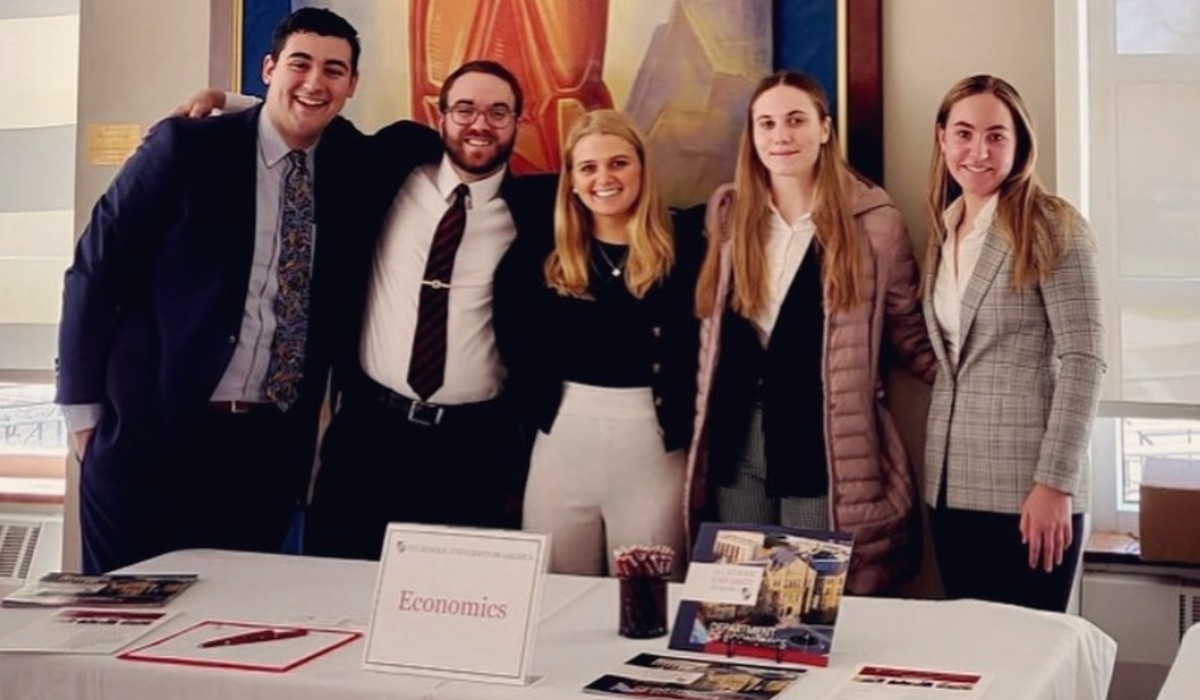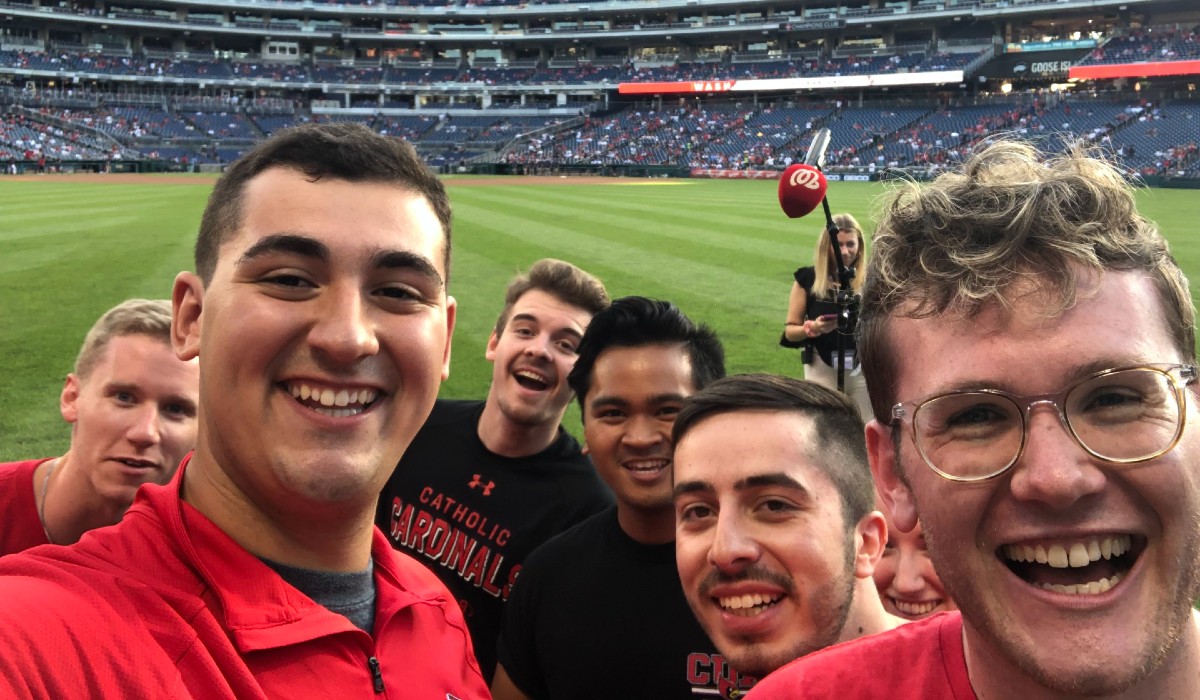 Chris Carey, Catholic '22, is an Economics major from Easthampton, MA. After graduation, he'll be a Master's Candidate of Integral Economic Development Management and an Honors Graduate Fellow at The Catholic University of America.
Briefly describe your new post-grad opportunity.
"I will continue my education in the Economics Department at Catholic University with a Master's in Integral Economic Development Management. I will also work in the University Honors Program as a Graduate Fellow."
How did your Catholic University education help you find this path?
"Economics at Catholic University offers its students a unique opportunity to take master's level courses as early as sophomore year in order to judge whether or not the economics graduate programs would fit well with a student's academic goals. Over the course of my time at Catholic as an undergrad, I took four courses in the graduate program.
The integral approach to economic development that Catholic University prioritizes really spoke to me, and I am thrilled to be moving on in my education at Catholic! Additionally, I have enjoyed much of what the Honors Program has had to offer throughout my time as an undergraduate. Once I knew I would continue at Catholic with graduate studies, I decided I would really enjoy working in the Honors Program as a Graduate Fellow in order to pass on the same positive impact many of the fellows had on me to the classes yet to come through the honors lounge and take advantage of its many offerings."
What activities were you involved in during undergrad?
"I was involved in Student Government as a Senator for the School of Arts and Sciences my sophomore year and as the Chief of Staff and Director of Executive Initiatives my junior year. I have been a four year member of Take Note A Cappella, serving as President my sophomore year and Events Director my senior year. I performed in "Our Man Harry" and "Heathers: The Musical" for CenterStage Theater Company in my freshman and junior years, respectively. Additionally, I was involved in the creation of "Our Voices" an independent student publication focused on creating a space for minority voices to be heard through creative mediums.
Outside of the University, I worked on the creation of Athenai Institute, a nonprofit which pushes for university divestment from Confucius Institutes and general investment in companies associated with the Uighur genocide in Xinjiang, China. Recently, I cofounded an organization called the Young Friends of Ireland that has worked with Ambassador from Ireland to the United States Dan Mulhall and Irish-American young business and political leaders to foster a greater sense of Irish-American youth identity, as well as an appreciation for the upholding of the Good Friday Agreement of 1998."
What were some highlights of your time at Catholic University?
"The incredible friendships and professional opportunities afforded from attending school at Catholic University are unmatched. I was offered a chance to attend a masterclass on James Joyce's Ulysses given by Ambassador Daniel Mulhall through the Irish Studies Program. Another highlight was covering the State of the Union in 2020 on behalf of the Tower Independent Student Newspaper at the invite of Congresswoman Maxine Waters. Another highlight was singing the National Anthem for the Washington Nationals game with Take Note on Catholic University night.
As far as academics go, I have really enjoyed studying economics here at Catholic thanks to that exceptional community and fast-paced, challenging environment. From the simple things like nighttime monumenting to the exciting events and fun campus involvement, it is tough to pick even a handful of highlights!"
What advice do you have for students during their post-grad search? 
"It is totally okay to not have things figured out! As long as you are taking active steps toward finding a passion, building skills, or gaining new experience, you are right on track with your post grad plans. In particular, look for programs or positions that would allow you to highlight your skillset while leaving room for growth in other areas."