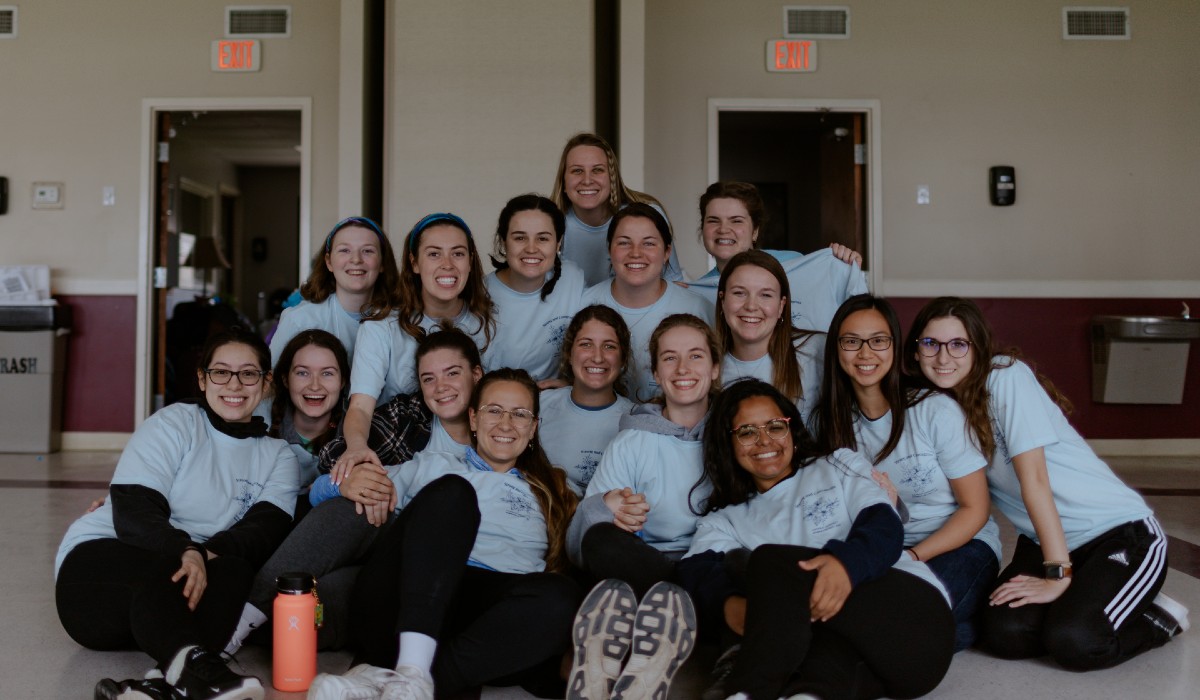 Brigid McGroarty, Catholic '22, is a Psychology major from Washington, D.C. After graduation, she'll be working as an Account Manager, Conference Services Team at TransPerfect.
Briefly describe your new job opportunity.
"After graduation, I will be working as an Account Manager for TransPerfect. I'll be the bridge between existing clients of the Conference Services team, and I'll also be responsible for bringing in new clients."
How did your Catholic University education help you find this career path?
"My Catholic University education has given me the arena to adequately explore my passions and excel in my academics. Catholic has also connected me with a variety of internship opportunities that have allowed me to further myself, personally and professionally, which I am very grateful for."
What activities were you involved in during undergrad?
"Upon transferring to Catholic in Fall 2019, I founded Notes of Kindness - an organization dedicated to spreading positivity by handwritten, uplifting notes to all in the CUA community- and have remained President of the organization through senior year.
In addition, I have worked in the Kane Fitness Center the past two years, served on the Cardinals for Life e-board's Formation Team this past year, and dedicated over 120 hours to research in the Positive Development Lab as both a research assistant and as the Principal Investigator for the ongoing Self Ratings and Profile Pictures study."
What were some highlights of your time at Catholic University?
"Some highlights of my time at Catholic include attending the US/Mexico Border trip in March 2020 and continuously finding new ways to get involved in different facets of the Catholic University community.
"
What advice do you have for students during their job search? 
"Take all the opportunities that come your way! Go to the socials and networking opportunities and don't be closed off to an opportunity because it seems out of your wheelhouse or like something you may not enjoy. Every opportunity is a learning opportunity!"